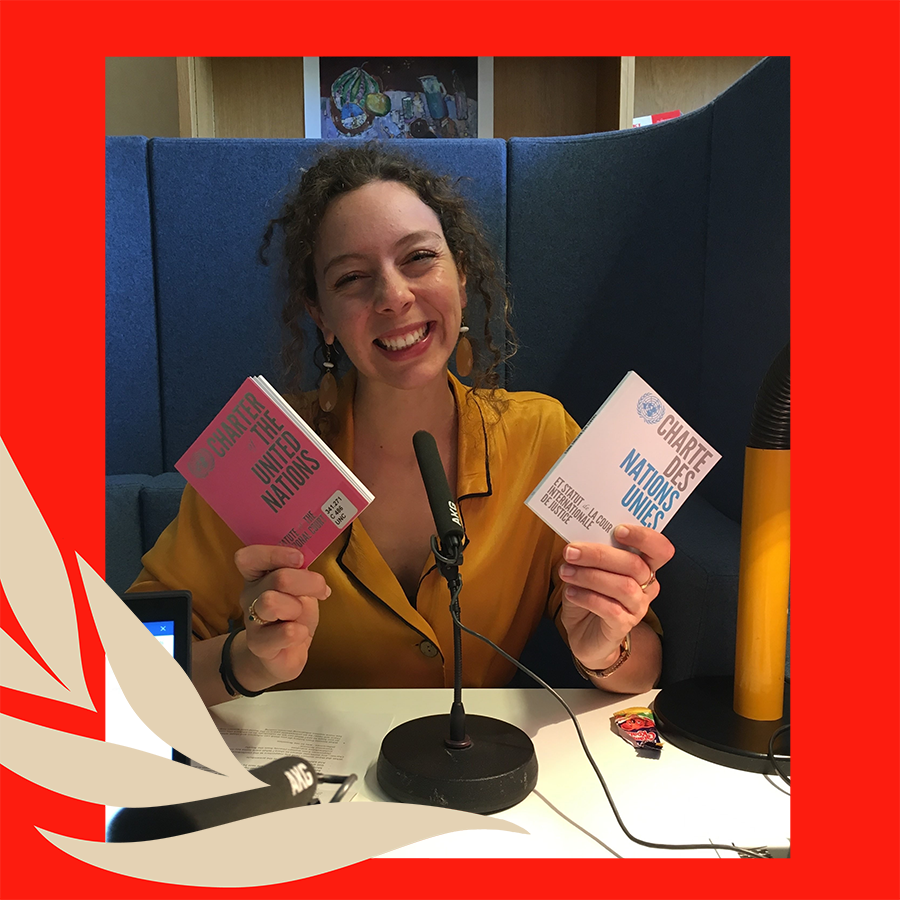 In this episode of The Next Page we speak with Fatima Sator, who shares the story of how a small group of women from the global south, together with their supporters, ensured that gender equality and women's rights were included in the Charter of the United Nations.
Who were these women and what did they encounter in 1945 at the the United Nations Conference on International Organization, known as the San Francisco Conference? Fatima, who currently serves as a Communications Specialist at the UN Office for the Coordination of Humanitarian Affairs, shares what she and her fellow researchers found while studying at the University of London. Since then, they've dedicated their time to sharing this story and advocating for the voices and actions of the women of the global south--Bertha Lutz from Brazil and Minerva Bernardino from the Dominican Republic--that made it happen.
To watch their TED talk in 2019 at TEDxPlaceDesNationsWomen, head here: https://bit.ly/2TK0VoE 
To read where gender equality and women's rights are included in the UN Charter, see the Preamble, Article 1 and Article 8.
To read Fatima's recommendations: see Getting Our History Right: How Were the Equal Rights of Women and Men Included in the Charter of the United Nations? by Torild Skard, and Women and the Universal Declaration of Human Rights by Rebecca Adami.
And, check out the Library's Research Guide on Women and Global Diplomacy.

Content:
Speakers: Fatima Sator & Natalie Alexander.
Host: Natalie Alexander.
Editor & Sound Editor: Natalie Alexander.
Image: UN Library Geneva.
Recorded and produced at the UN Library Geneva.