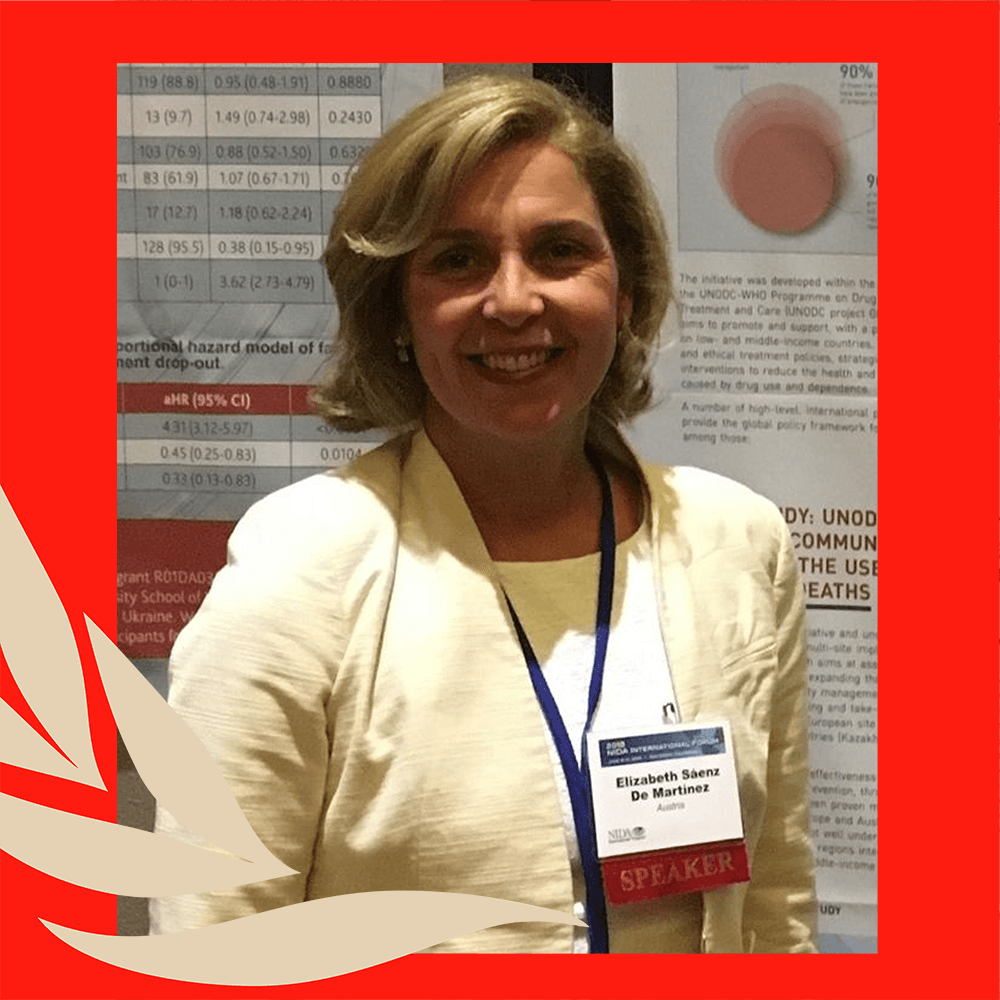 Dr. Elizabeth Sáenz joined The Next Page for a conversation on the interconnection between the Sustainable Development Goals. As a pediatrician and liaison officer for the United Nations Organization on Drugs and Crime (UNODC) at the WHO, Dr. Sáenz specializes in drug dependence treatment, with a special focus on prevention, treatment, and rehabilitation.  
Speaking on this issue from the perspective of the SDGs, Dr. Sáenz explores how quality education, gender equality and even decent work and economic growth are all intertwined within this context. She highlights the need for greater compassion and understanding, the role that everyone can play towards raising awareness, and the vastly multi-faceted and multi-disciplinary nature of the ongoing efforts in prevention and treatment. Additionally, she speaks on the unique but collaborative roles of the UNODC and the WHO in advancing the conversation on this topic, through the lens of justice and health.  
A fascinating conversation that shines a light on the interconnectedness of the Sustainable Development Goals, and the role that everyone can play, we hope this episode brings you new insights and perspectives. 
Resources  
Twitter – Dr. Sáenz: https://twitter.com/drelisaenz?lang=en 
UNODC and the SDGs: https://www.unodc.org/unodc/about-unodc/sustainable-development-goals/sdgs-index.html 
UNODC Drug Prevention and Treatment: https://www.unodc.org/unodc/en/drug-prevention-and-treatment/index.html 
UNODC 2021-2025 Strategy: https://www.unodc.org/documents/commissions/CND/CND_Sessions/CND_63Reconvened/ECN72020_CRP22_ECN152020_CRP3_V2007057.pdf 
UNODC Strategic Vision for Africa 2030: https://www.unodc.org/unodc/en/strategy/africa-vision.html 
Transcript here 
Content 
Speakers: Karen Lee & Elizabeth Sáenz 
Host/Editor: Karen Lee 
Producers: Karen Lee & Natalie Alexander  
Social media designs: Katrine Lyngso 
Recorded & produced at the United Nations Library & Archives Geneva