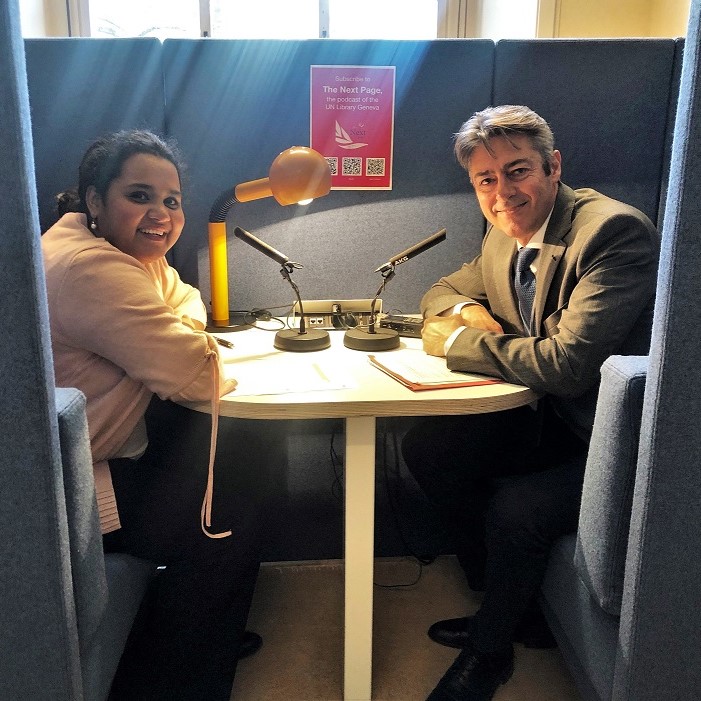 In this episode of our Conversations series, Jayathma Wickramanayake, the United Nations Secretary-General's Envoy on Youth, shares her insights on leadership and youth--particularly young women leaders--with the Director of the UN Library Geneva, Francesco Pisano. It's a fascinating look in to her own experiences, as well as her aspirations and role models, as a leader engaged in advancing multilateralism with youth across the world. 
Jayathma Wickramanayake is Sri Lankan and was appointed as the UN Secretary-General's Envoy on Youth in 2017, the second person to be appointed into this position. Before joining the UN, she played an active role in youth politics, development and  engagement in Sri Lanka. 
Follow Jayathma Wickramanayake on Twitter: https://twitter.com/UNYouthEnvoy, and  learn more about Youth2030: The United Nations Strategy on Youth here: https://www.un.org/youthenvoy/youth-un/. 
You can also find the Library's research guides on Women & Gender Equality, Women and Global Diplomacy and Multilateralism at our website: https://libraryresources.unog.ch/?b=s.
Content:
Speakers: Jayathma Wickramanayake & Francesco Pisano.
Host: Camille Chambinaud.
Sound Editors: Camille Chambinaud & Natalie Alexander.
Editor: Natalie Alexander.
Image: UN/Mette Lybye Poulsen.
Recorded & produced at the UN Library Geneva.