Friday Aug 21, 2020
29: Kartik Sawhney on the intersection of accessibility, education and entrepreneurship, and the power of working together #KnowledgeRising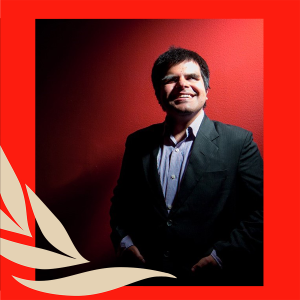 Our Knowledge Rising series is particularly focused on young activists, knowledge-shapers and change-makers. In this episode, we are joined by young activist and UN Young Leader for the Sustainable Development Goals, Kartik Sawhney, who shares about his ongoing work in accessibility, education and entrepreneurship. As a disability advocate and technologist, Kartik has worked to redefine the term "impact" in accessibility, empowering other people with disabilities to be successful in their own pursuits in technology and innovation. 
A computer science graduate of Stanford University, Kartik co-founded I-Stem (previously called Project StemAccess), which provides technical training, mentorship and hands-on opportunities to people with disabilities around the world. As the first blind student to pursue science education in high school in India, he also advocated for accessible and equitable education for other students with disabilities in the country. He is currently a software engineer/AI scientist at Microsoft where he works with the Cortana Team, the company's virtual assistant. In this conversation, Kartik shares about his unique activism at the intersection of accessibility, education and entrepreneurship, his personal experience as a blind person, and the important role of multilateralism — at the level of individuals, companies and nations —in the fight for accessibility. Suggesting different ways in which we can all help to make a difference, Kartik emphasises the need to work collectively together to achieve truly transformational impact. 
Resources:
Readings:
Content:
Speakers: Kartik Sawhney
Host & Editor/Producer: Karen Lee
Images: Medium Blog
Recorded & produced by the UN Geneva Library & Archives.