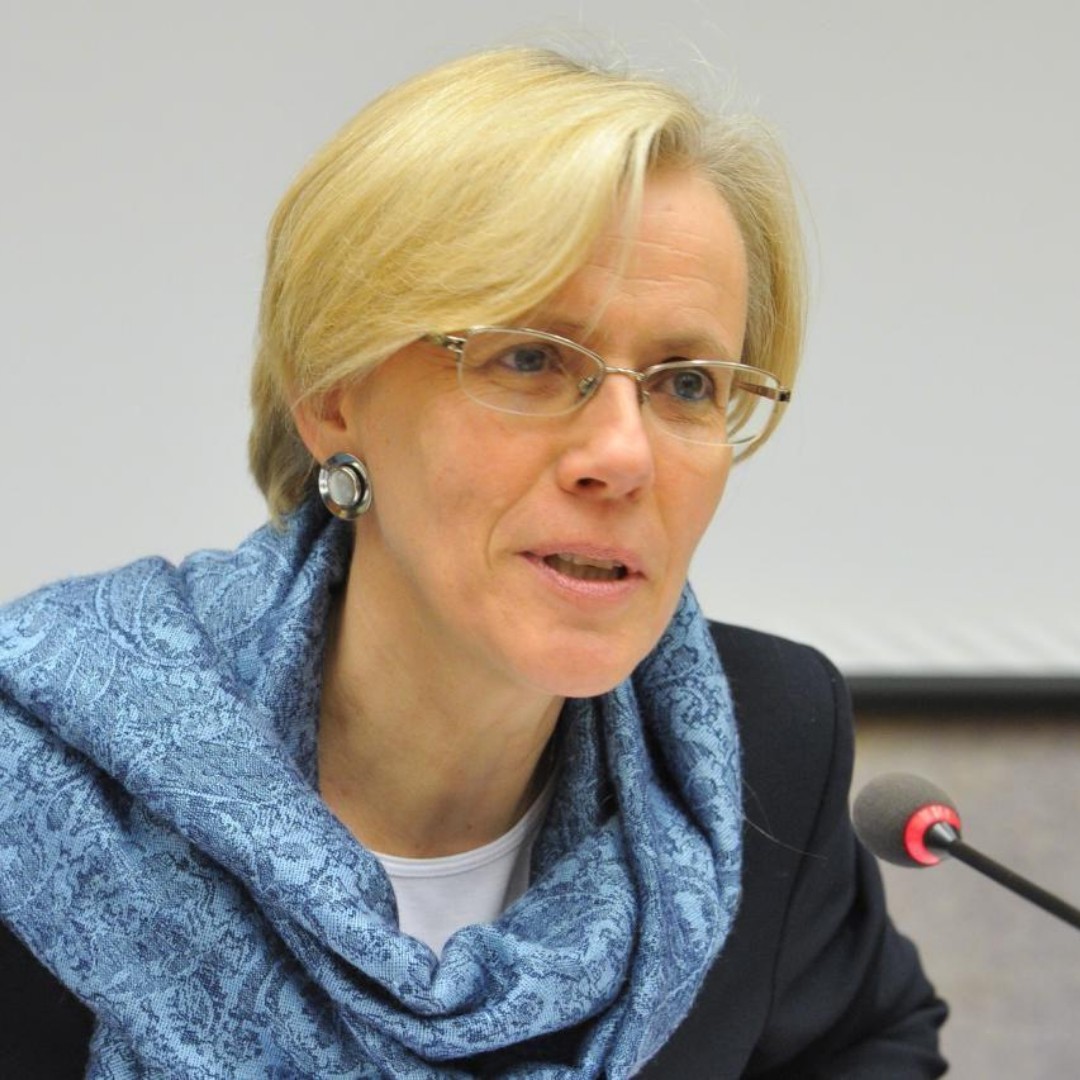 Welcome to The Next Page podcast. The UN Geneva Library & Archives are back from summer break, with lots of projects coming up in the next few months. Keep up-to-date over at our Twitter and Facebook pages.
In Episode 30 we are joined by the new Executive Director of the Kofi Annan Foundation, Corinne Momal-Vanian, who recently joined the Foundation after more than 30 years at the UN, including her most recent post as Director of the Division of Conference Management at UN Geneva.
In conversation with our Director Francesco Pisano, Corinne shares about her new role and the work and values of the Kofi Annan Foundation. She also shares her reflections on multilateralism and the current state of the UN today, including some of the challenges its facing, as well as opportunities for how the UN can move forward as we look to multilateralism in the future. 
We also hear her thoughts on women, gender equality and parity, and leadership in international organizations, and the values she's inspired by from some of our past and present leaders here at the UN. For more inspiration and learning, head to the links below.
Resources
Learn more about Corinne and the Kofi Annan Foundation: https://www.kofiannanfoundation.org/member/corinne-momal-vanian/
Access the episode transcript here: https://libraryresources.unog.ch/c.php?g=673332&p=4880979&t=15286
Other Podcast Episodes
Listen to Episode 4: Conversation on Innovation in International Organisations with Tina Ambos and Corinne Momal-Vanian
Listen to Episode 19: Former President of the Kofi Annan Foundation on his book A Peacekeeper in Africa, Learning from UN Interventions in Other People's Wars.
Listen to Episode 20: Conversation with Catherine Bertini on Leading Transformational Change in International Organizations
Check out the Library Research Guides on Women and Gender Equality and Women and Global Diplomacy.  
Content
Speakers: Corinne Momal-Vanian and Francesco Pisano
Host & Editor/Producer: Natalie Alexander
Images: Kofi Annan Foundation
Graphics, social media designs and transcript: Karen Lee.
Recorded & produced by the UN Geneva Library & Archives.