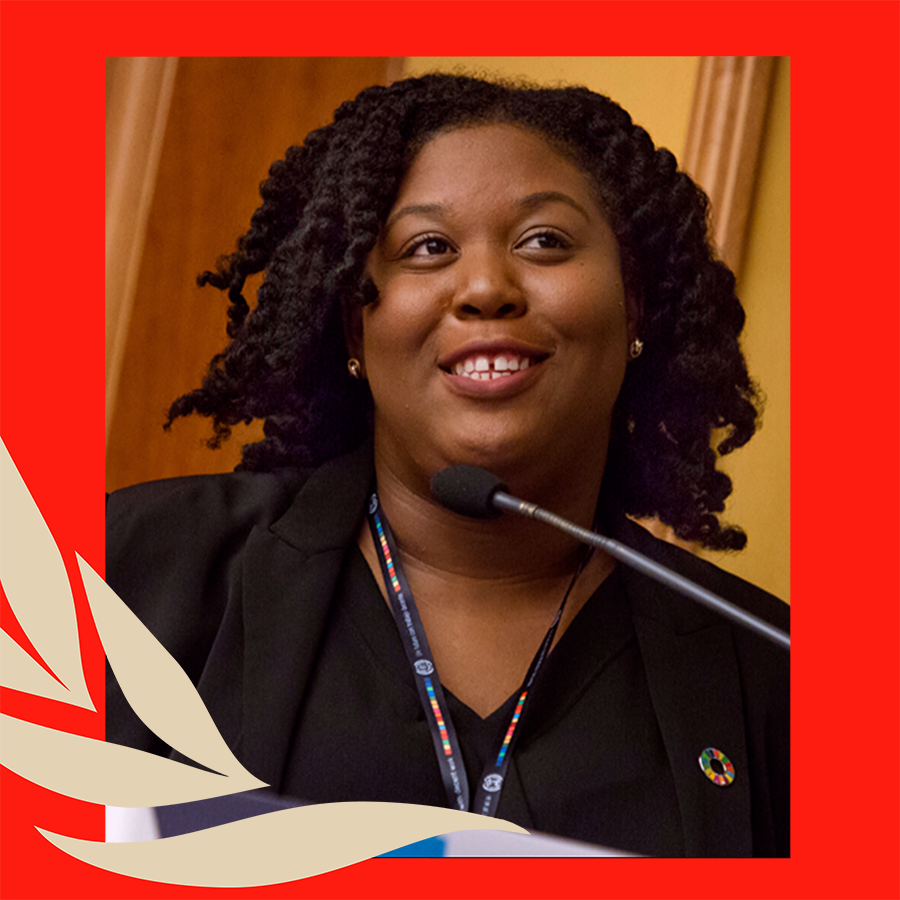 Today, we continue with our series Knowledge Rising dedicated to listening to young changemakers. In episode 44, we are joined by Kristeena Monteith.
Kris is the creative producer at Talk Up Yout, a suite of multi-media platforms, and executive producer of Talk Up Radio that gives Jamaican Youth a voice and focuses on tackling issues affecting young people. It's also led, produced and driven by young people and after almost a decade of existence the platform is firmly identified with youth upliftment and empowerment. Not surprisingly, with her dynamism and as a leading activist, Kris was also chosen to be a class of 2018 UN Young Leader for the Sustainable Development Goals. 
As a young person herself, Kris speaks on the importance and necessity of activating youth voice and shares the many ways she is using the Talk Up Yout platform to not only encourage young people to speak, but others to listen.
Resources 
Access the episode transcript here: https://bit.ly/3qb7XCR
Learn more about Kris and her work: https://www.kristeenamonteith.com/ 
Learn more about Talk Up Yout and Talk Up Radio: https://www.talkupyout.com/  
Twitter: https://twitter.com/TalkUpYout 
Instagram: https://www.instagram.com/talkupyout/ 
YouTube: https://www.youtube.com/user/talkupyout 
A special mention to Talk Up Radio's other superstar co-producer, Andrica Rigg! 
Youth and Organizations Mentioned 
Kevaughn Ellis - Inner-city Development Youth Association (IDYA): https://www.instagram.com/innercitydya/ 
Chelsea Wright - Girls Who Know: https://www.instagram.com/girlswhoknowja/ 
Dainalyn Swaby - Global Yaadie: https://www.instagram.com/globalyaadie/ 
Najeeb "Jeeby Lyricist" Spence: https://www.youtube.com/watch?v=o2TarEMxFfk 
Not mentioned: 
Isheba Cornwall - Empower Youth Tees: https://www.instagram.com/empower_youth_tees/ 
Content 
Speakers: Kris Monteith and Natalie Alexander 
Host: Amy Smith 
Editor/Producer: Karen Lee 
Images: Kris Monteith 
Graphics, social media designs and transcript: Karen Lee 
Recorded & produced by the UN Library & Archives Geneva