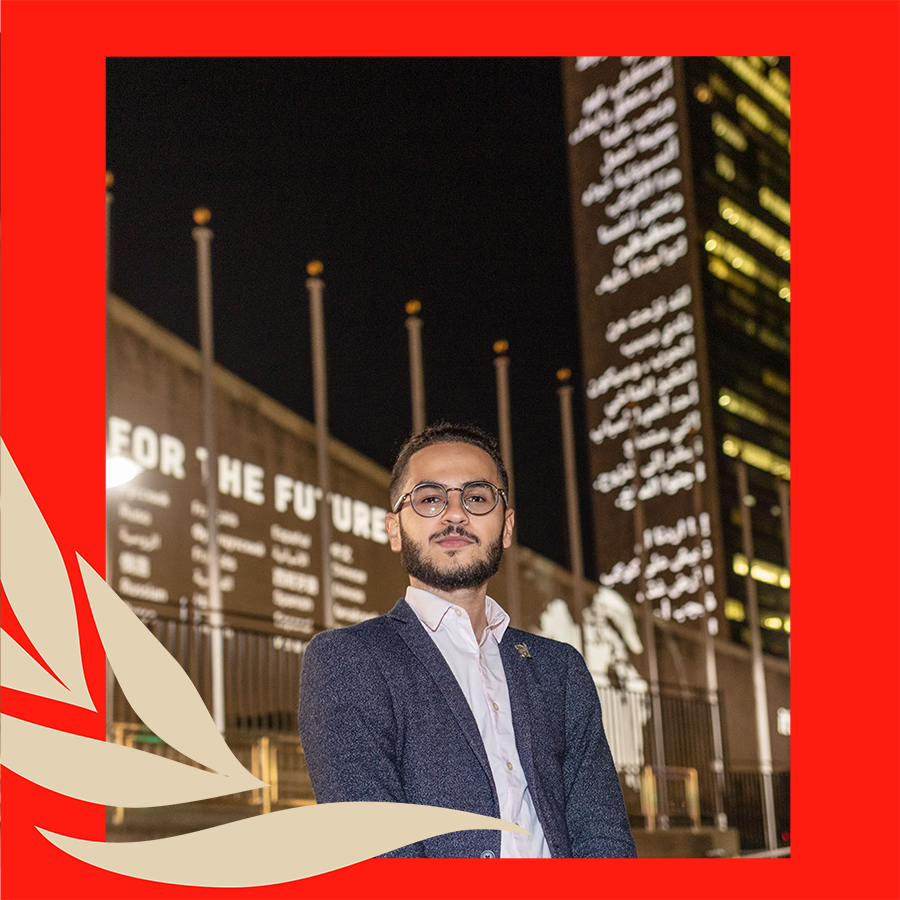 This episode continues our Knowledge Rising series, which is dedicated to conversations with young people – activists, knowledge-makers, change-makers – on their work and their views on the issues they're passionate about.
Today, more than 1 per cent of the world's population, around 79.5 million people, are displaced. This is according to the latest Global Trends Report by UNHCR, the UN Refugee Agency, and is the highest total the Agency has ever seen.
But displacement is much more than statistics. In this episode we're joined by Ahmed M. Badr, one of the UN Young Leaders for the Sustainable Development Goals. He's a writer, multi-media artist, a social entrepreneur and a former Iraqi refugee. He's now a graduate of Wesleyan University and the founder of Narratio, a platform for youth empowerment through creative expression.
Ahmed shares about his work at Narratio and his interest in the intersection of creativity and youth, particularly youth who've been displaced. He underlines the importance of creating spaces for them to tell their own stories, to transcend the circumstances that caused the displacement and to claim their own stories that really move beyond the numbers and the data we often see associated with refugees and displaced persons. Moving forward, he also shares his views on how creativity and multilateralism have much to learn and gain from each other. 
Resources
Content:
Speaker: Ahmed M. Badr
Host & Editor/Producer: Natalie Alexander.
Images: Ahmed M. Badr, Edward Grattan and Bob Zurr. 
Recorded & produced by the UN Geneva Library & Archives.