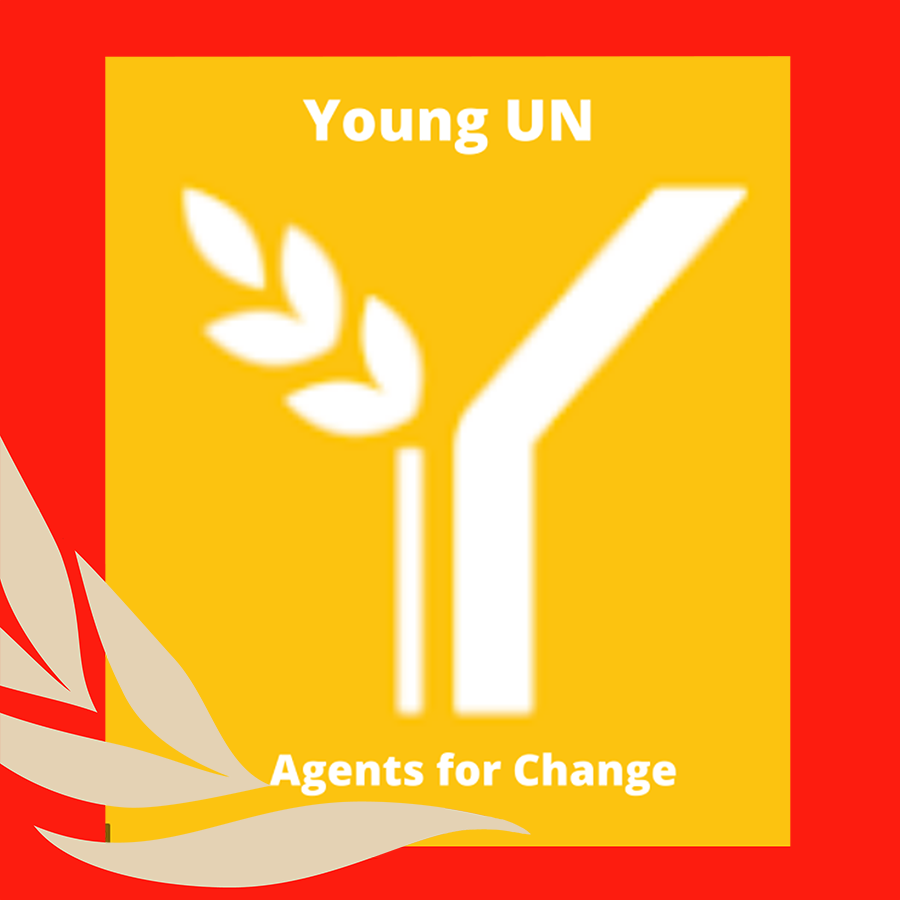 Today, we continue with our Knowledge Rising Series dedicated to conversations with young activists, knowledge-shapers and change-makers. In episode 38, we are joined by Carla McKirdy and Klas Moldéus, members of Young UN: Agents for Change.
Established in 2016, Young UN is a cross-UN, global and inclusive network with more than 2,000 members across UN entities in over 80 duty stations. A voluntary and decentralized global network, Young UN fosters a space to catalyze, amplify and accelerate change by crowdsourcing ideas, driving innovation and advocating for cultural change for UN values and the Sustainable Development Goals (SDGs) from the bottom-up.
Carla and Klas speak on the values of the Young UN network and their ongoing mission to create a space where innovation and new ideas are encouraged and developed. The two also speak on bridging the gap between Young UN and the mechanisms of the larger international bureaucracy of the United Nations, and the continuous ways they are collaborating and conversing with many different parts of the organization.
Just as "Agents for Change" is the network's motto, Carla and Klas also emphasize the importance of embodying these very words themselves, in their everyday. As young professionals, and young UN staff members, they continue to work towards a shared vision of a UN that fully embodies the principles it stands for.
About Carla McKirdy
Carla has years of experience in communications and advocacy, encompassing journalism, content marketing, knowledge management and multimedia production in both the private and public sectors. Carla has worked for the United Nations Economic Commission for Africa (ECA) in Addis Ababa, Ethiopia. In addition, she has worked for the Department of Global Communications (DGC) in New York, United States, the United Nations Assistance to the Khmer Rouge Trials (UNAKRT) in Phnom Penh, Cambodia and the International Criminal Court (ICC) in The Hague, Netherlands in different capacities. Currently, she is working at the United Nations Office on Drugs and Crime (UNODC), as the Associate Public Information Officer on the Young Professionals Programme (YPP).
About Klas Moldéus
Klas Moldéus is working with United Nations Water based in Geneva, Switzerland. Having grown up in Sweden, he has since led sustainable development and startup initiatives in countries including Myanmar, Kenya and Ethiopia. Klas Moldéus is a passionate advocate for sustainable development and innovation, and as part of the Young UN network he has contributed to several initiatives promoting environmental sustainability, bottom-up approaches and driving innovation at the UN.
Resources 
Learn more about Young UN: http://www.young-un.org/
Read the transcript here: https://bit.ly/364KLit
Content
Speakers: Klas Moldéus & Carla McKirdy
Host/Editor: Natalie Alexander 
Producer: Karen Lee
Images: Photos by Klas Moldéus / Carla McKirdy
Social media designs and transcript: Karen Lee 
Recorded & produced at the UN Geneva Library & Archives